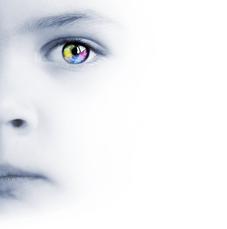 Helping people understand the world of autism
Autism
​​Atlas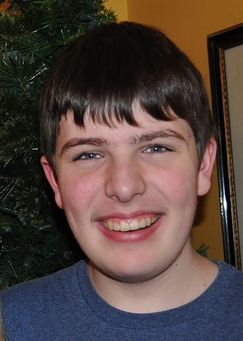 The main issue he still faces is forming and maintaining friendships. When he was in Elementary School, the other kids accepted him and even joined in some of his preferred activities. For example, he enjoyed writing plays and a group of children became interested and sat with him during lunch and collaborated with him while he wrote them​​. That all changed when he moved up to middle school.
​Although, unlike so many other children with Autism, he isn't actively bullied, he is never included by his peers and
tells me that he has no friends. My heart breaks for him because, although he says that he is (and I quote) "an alone
kinda guy", I know that's not true. He has a friend who he met through the Wonder Kids program and when I watch
​them interacting, his whole ​demeanor changes. He stands taller and his eyes literally sparkle.

I have often thought that if only the other kids would give him a chance and look beyond some of his quirky
​behaviors, they would see what an amazingly kind, funny and loyal friend he would be. That's why, with the help of
​my amazing sons, Sam and Alex, I started Autism Atlas and wrote "Understanding My Friends With Autism" and
​"Welcome to my World". My aim is to promote increased empathy and hopefully acceptance for individuals with
autism.

In addition to the educational programs we provide, my eldest son, Sam helped me identify the need for support and
education for the siblings of children with autism​. Often the brothers and sisters get lost in the commotion of life
​with a child with special needs. Parents are consumed with dealing with the meltdowns and challenging behaviors
​their child exhibits and the myriad of therapists and support staff that are involved in their care. Not only do the
siblings unwittingly get pushed into the background of family life, they are often the target of the challenging behaviors. When Alex was younger and less able to control his emotions, he frequently directed his frustration towards Sam, biting and hitting him. As a result, Sam is acutely aware of the trials and tribulations faced by siblings and, as a result, set up the 'Sibling Support' section of the website where kids can feel free to talk about their feelings, both positive and negative, and their experience of living with a brother or sister with autism. We urge anyone who has a neurotypical child to encourage them to visit the forum and express how they are feeling or just use the forum to tell others about their interests and daily life.

​We are also hoping to be able to offer sibling workshops in the very near future where kids can come and get support from peers and facilitators who truly understand what they're going through. The workshops will combine conversation and education through participation in fun games and specially designed activities that will help them to deal with their own emotions while gaining an understanding of life from their sibling's point of view.
​
​If you are reading this, the chances are that your life has been touched by someone with autism. I want you to know that this site is for you and your family. If you have any issue that you feel others around you don't understand about your loved one​​, or anything you need help understanding, the chances are you're not alone. Contact me and let me know your issues or concerns and maybe it can become one of our next projects!

Thank you for your time and interest!

Jane Dunthorne
Autism Atlas, Inc.
PO Box 13183
Pittsburgh, PA 15243​​

(570)592 3694

Jane@autismatlas.com​​​​
The move back to Pittsburgh was a hard transition for Alex. We were let down by an agency at the last minute and, as a result Alex started school without a TSS. This combined with the stress of moving was devastating for Alex. His behaviors regressed at an alarming rate and he started having severe meltdowns - the likes of which we had never seen. He started frequently hitting his head against the walls and lockers at school, throwing chairs and desks and attempting to stab fellow himself, the other kids and the teachers with his pencil if they tried to help. He permanently had bite marks up his arms and was removed from the regular education setting in 100% of his classes.

Within weeks of a new TSS joining him in school and a BSC starting to work with him, we began to see improvements. They took the time to really get to know him and what his strengths and talents are and then enhanced them and used them to help him control his frustrations and emotions. For example, he has an amazing sense of humor and loves to laugh. His BSC used this and made thinking of a funny joke or You Tube video when he was starting to feel frustrated, one of his coping skills and it worked! Initially, the only downside was that he would suddenly burst out laughing in the middle of class at rather inappropriate times – but that was better than flipping out! He showed such remarkable improvements in behavior that he soon began to rejoin the regular classes and by the end of the year he was out of the special education environment completely. If you were to see Alex in the classroom now, or in any other setting that can cause frustration, you would not know he was the same child. He certainly has had a real and sustainable transformation. He controls his frustrations the majority of the time (without laughing out loud) and he certainly doesn't exhibit the violent behaviors we once saw.

In fact, he is doing so well that he is now enrolled in a program called 'Wonder Kids' that is designed to help kids develop age-appropriate social skills. This is great for a number of reasons. Wonder kids is a step down program for kids who don't need higher levels of support. Thanks to the help of his TSS and BSC, in just three years, Alex has gone from a child in turmoil who was a danger to himself and others at times and who couldn't function in the school setting without intensive support, to a child who no longer needs a TSS or BSC and is now able to focus on honing his social skills. His reciprocal conversation skills are improving. Sometimes I can even have a conversation with him without getting "I don't know" as a response! He's still got a long way to go, but I see a very bright future for him.

My name is Jane Dunthorne. I am a wife and mother of three wonderful children, one of whom has autism. My husband and I moved to the United States from England in 1993 and have lived in the Pittsburgh area on and off ever since. Our darling son, Alex, was born here in 1999 and diagnosed with autism when he was three. He was non verbal except when he recited the words to the movie Monsters Inc. with 100% accuracy!! He struggled with managing his emotions and had severe meltdowns. He also suffered from various sensory processing issues which intensified his meltdowns.

As soon as he was diagnosed, he started intensive wraparound services - 40 hours a week at home and then once he started school, he had complete TSS throughout the day. When he was six, we moved to the Wilkes Barre area and Alex continued receiving services. He was making steady progress and was beginning to be able to control his emotions and frustrations. In 2009, when he was 10, we returned to the Pittsburgh area.

Autism Atlas is a Pittsburgh based non-profit organization founded in 2012 by the mother of a young man with autism.